10pc Adhesive Nail Buffers
Regular price

Sale price

$10.99 USD
Have you ever struggled with weak and brittle nails? Or had trouble getting your nail polish to stay on for more than a day? Our 10pk Nail Buffer | File Kit REFILL is the solution you've been searching for! With everything you need to buff and file your nails, this kit will leave your nails healthy, strong, and ready for the perfect polish application. The advanced technology in our kit stimulates blood circulation to the nail bed, promoting faster growth and overall nail health. Plus, it gets rid of dry and dead cells on the nail surface so that your polish will adhere better and last longer. Say goodbye to weak nails and hello to beautiful, strong ones with our 10pk Nail Buffer File Kit REFILL!
*Package includes

10

Adhesive Nail File Stick buffers. Buffers are 100 grit.
Contents

*Package includes 10 buffer refills. Buffers are 100 grit.
Shipping & returns

Shipping

All orders are processed within 2-4 business days. USPS shipping charges will be calculated and displayed at checkout. Orders are not shipped or delivered on holidays.

Returns

Online orders can be returned or exchanged within 30 days of receiving the parcel, providing they are in original resalable condition.
Hurry, only 19 items left in stock!
Share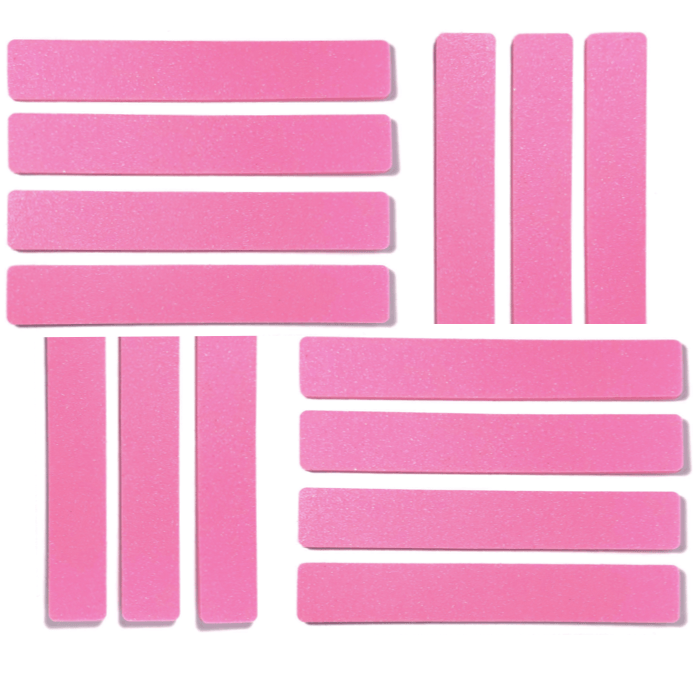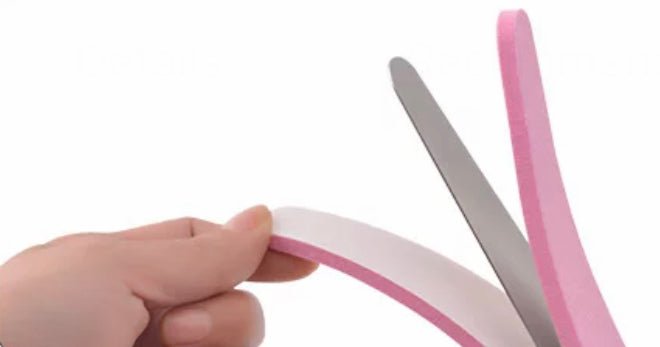 Love this file!
The file has refills and once one side is used you just take it off the metal base and stick another file on it. It's a really nice length also and I find myself reaching for it more than anything else.
Awesome buffers
Love this metal buffer. Super good.
My new favorite
I absolutely love these I'll never buy any other buffer
Buffer refills
I love these buffers!! I've been looking for something like this for a while! I love them!!
Why Pottle
Renewable Packaging

Our applicator ready reusable containers are fully sanitizable

Sustainability

Our signature packaging and shipping boxes are fully recyclable

Fast Shipping

We provide quick delivery options with tracking globally

100% Guarantee

Our #1 priority here at Pottle is your happiness. Reach out anytime.
FAQs
How does Pottle's innovation help reduce beauty packaging consumption? 

Pottle's innovative approach to beauty products is revolutionizing the industry. By using sustainable glass materials and minimizing packaging, Pottle is helping to reduce the environmental impact of beauty products. Not only does this help to protect our planet, but it also helps to reduce costs for consumers. Pottle's commitment to sustainability has allowed them to create some of the most eco-friendly beauty products on the market today. With their unique approach, they are helping to make a positive impact on our environment while also providing high-quality products that everyone can enjoy.
What are the benefits of using Pottles compared to traditional nail bottles?

Pottles are becoming an increasingly popular choice for businesses looking to make their salons more sustainable and cost-efficient. With Pottle, businesses can save money on materials, reduce their environmental impact, and create a more aesthetically pleasing product. Moreover, Pottles are extremely versatile and can be used in a variety of ways to customize the look of a product.
How can sustainability and fun be combined to make it easier to accomplish goals?

Achieving sustainable goals can be a daunting task, but it doesn't have to be. With the right strategies and tools, sustainable goals can become enjoyable and rewarding. By creating a plan that includes setting achievable milestones, staying motivated, and recognizing successes along the way, sustainable goals become more achievable and enjoyable. Additionally, having a supportive network of people who share similar goals can help keep you focused on your objectives. With these strategies in mind, making sustainable goals more enjoyable is possible!

The Pottle allows you to repackage old nail polish, create custom colors, or consolidate your kit. Our new pottle has a slimmer physique to control how much nail polish you dispense so you get the perfect amount every time.

Here are some great ways to use your pottle.

 

 




 

 

 
What is the shelf life of my gel?

All beauty products need to be used by a certain period. This is known as the 'period after opening' and can be easily identified by the PAO symbol. The symbol can be recognised as the shape of an opened jar, and will have a number inside; 9M will indicate 9 months, 12M is 12 months, and 36M is 36 months. Once opened the product should be used in this period, as after this time the quality of the product will deteriorate.
Testimonials





This lamp is a must have. Perfect to take with you and it is a powetful little thing. Love that you can fold it and close it. All in all a super cool lamp.

Nails by Cammi 
I'm blown away. Can't wait to mix & play more. Thx Pottle for the cool new tool.

Jennifer
The pottles and plasma gel are incredible products to work with. I love them and will definetly will continue to order from pottle!

Sherry
This is my 2nd purchase i first purchased the pottle kit and then the plazma pot. They are so handy and the plazma gel is my absolute favorite gel by far

Sharla
I can not say enough about how much I love and appreciate the creativity that went into developing these products. I purchased the Pottle, Bougie Luxe Brush, and Bougie Unicorn Brush and I and my clients can't keep our hands off of them.

Anna